I was shocked when I walked in to MP's three month session and saw how BIG she was. It is amazing how much little one's grow in such a small amount of time. But, one thing has not changed and that is that she is as sweet and cuddly as ever. Although she was so tired she was so cooperative. I just love her little expressions.
Again, I have so many favorites and it is so hard to pick!
Her eyes are such an amazing shade of blue.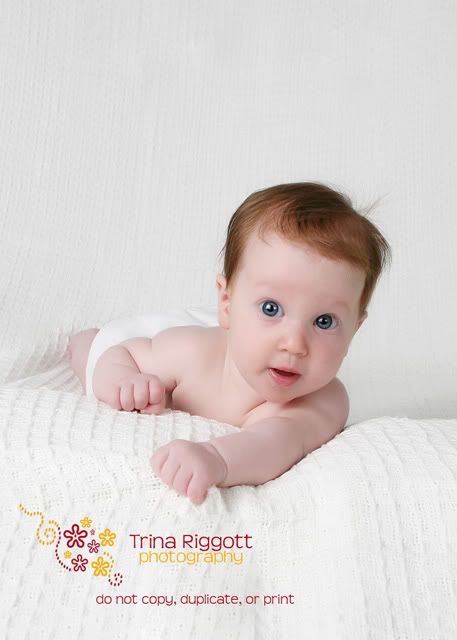 I want this dog! Such a cute pair.